CitySprint Consolidates Data on SugarCRM and Converts Leads Faster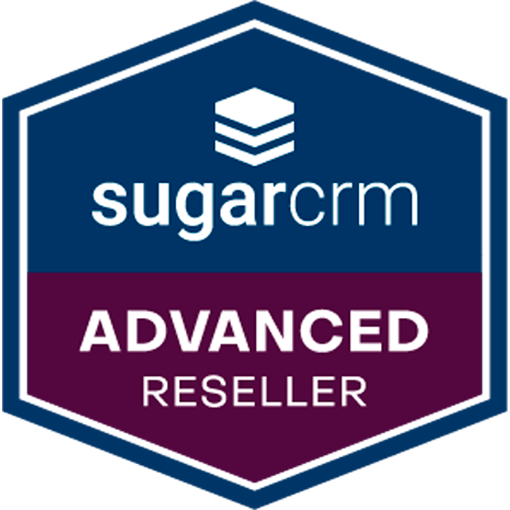 Company Profile
CitySprint is the UK's leading same-day distribution network, serving 12k clients with more than 10M deliveries annually, supported by 42 service centres. Also provides UK overnight and international logistics services. Recently created an agile business unit, LastMileLink Technologies, to drive customer-focused digital transformation. Manages a self-employed staff of more than 3k GPS-equipped couriers.
CitySprint's CRM Story
A courier service is only as good as its most recent on-time delivery. A late or missed delivery can have significant impact on customer experience. So it takes an energised team, smart technology, large amounts of data – and the ability to overcome uncontrollable variables, such as traffic congestion and weather – to make on-time deliveries and keep customers satisfied. Often, same day isn't good enough anymore. Conditioned by the immediacy of the digital age, customers expect an instant response, and they want delivery at their convenience, not dictated by the carrier.
As CitySprint set out to respond to consumer needs, it faced another external challenge. New competitors with disruptive business models entered the marketplace, many with international recognition and established logistics systems. Rather than marginally overhaul a system that worked but needed improvement, CitySprint mapped a three-year plan for digital business transformation. It led to the creation of an entirely new business entity, LastMileLink Technologies. LastMileLink Technologies acts as a start-up and drives changes in the use of technology within CitySprint.
In addition, CitySprint believed the overall success of its digital transformation would be achieved by ensuring that stakeholders from across the business had a voice and that the project was not purely IT led. So in response to those circumstances, the company-wide Project Cosmo was born. It pulled together stakeholders from all departments and all levels of personnel. Its mandate: put customers at the forefront of every transition.
SugarCRM at the Core of the CitySprint's Sales and Customer Solutions:
Following a competitive tender process, SugarCRM, the world's most affordable and adaptable CRM, were awarded the CRM contract for CitySprint in 2014. Today, SugarCRM assists CitySprint staff in managing customer interactions across multiple channels including sales pipelines, customer care and marketing.
"SugarCRM has helped us vastly improve the customer experience. We're not going back to the customer now trying to fill in the gaps, because SugarCRM has all that information," says Naomi Ward, Chief Customer Officer.
Building on the momentum and positive results created by the Sugar implementation in sales and customer care, CitySprint leadership began looking for more ways to exploit the technology as part of Project Cosmo.
With SugarCRM at the core of the sales pipeline, CitySprint identified the need for an enterprise sales team that could deploy quickly and smartly on higher-end sales opportunities.
CitySprint has now rolled out a more account-focused team, eyeing larger, more long-term profitable corporate relationships. By integrating various data sources in real time in SugarCRM, the system now surfaces high-impact service issues that could affect deliveries. Employees feel more empowered because they have complete and reliable information at their fingertips.
Leadership is seeing improvements in key performance indications, which it easily monitors via personalised Sugar dashboards. As CitySprint moves through its technology plan, Naomi sees more opportunities in which Sugar will be the lynchpin.
"We see all operating platforms and external data sources being fully integrated with SugarCRM," says Naomi.
She expects the integrations, such as traffic, weather, finance and credit, and sentiment analysis to add value to the business management processes, while increasing consumer satisfaction with an improved user interface and faster, first-time resolution of customer queries.
"If we didn't have SugarCRM in place today we would be in serious trouble. We really feel the value of having SugarCRM in our business and by integrating SugarCRM with other data sources we will have a single view of all our customers," Naomi says.
Challenge
Recast the business model of an established courier business amid disruptive competition and increased customer expectations regarding services and delivery speed.
Solution
AWS-hosted Sugar Enterprise, to manage sales pipeline, case management, marketing, contacts and activity management. Integrated with homegrown CityTrak, that primary operating platform that pulls through basic revenue and job details from Sugar-stored client records.
Results
Transforming UX and CX
Single view of the customer
Created enterprise sales team
Visibility of high-impact service issues
Empowered employees
Improved customer satisfaction
More informed management with focused data-driven KPIs
Future proof basis for digital transformation
Integrations
CityTrak: Propietary enterprise resource platform that handles schedules, pispatch and finance
CreditSafe: Business credit reporting database
Force Manager: Sales management
DotMailer: Marketing automation
Outlook: Email