One of the most talked-about topics when it comes to customer relationship management (CRM) is customer experience. To create a remarkable customer experience, you need to obtain a positive relationship with your clients throughout the entire customer journey. Keeping a customer happy is becoming more challenging through CRM because it can miss the cycle's project delivery stage.
Many organisations adopt a CRM thinking that it'll be a cure for all of their sales, marketing and service strategies, yet they're left dealing with department silos. Silos make it difficult for teams to communicate and collaborate – especially when it comes to managing projects.
Our solution
enablen.dk takes pride in providing true customer success by integrating CRM with project management systems. Whether you're using SugarCRM, HubSpot or Salesforce, we have a solution to enable you to connect your sales and marketing stages with your delivery stage, creating multiple touch-points throughout the customer journey.
When we partnered with monday.com (a powerful project management tool), we solved a re-occurring issue that many companies face today- alignment. By integrating monday.com with your CRM system, you're able to stay updated on your customer's journey no matter what system you're using. Let me show you an example:
Integrating monday.com with HubSpot
When an opportunity is created within HubSpot, the integration will ensure that it's automatically created in monday.com too. Impressively, it'll transfer all of the fields, including status, date, category, and contact details, all from the record in HubSpot. monday.com is automatically updated when the status is changed to won; this triggers an automation that will move the project into a tailored delivery process dependent on what the customer has ordered.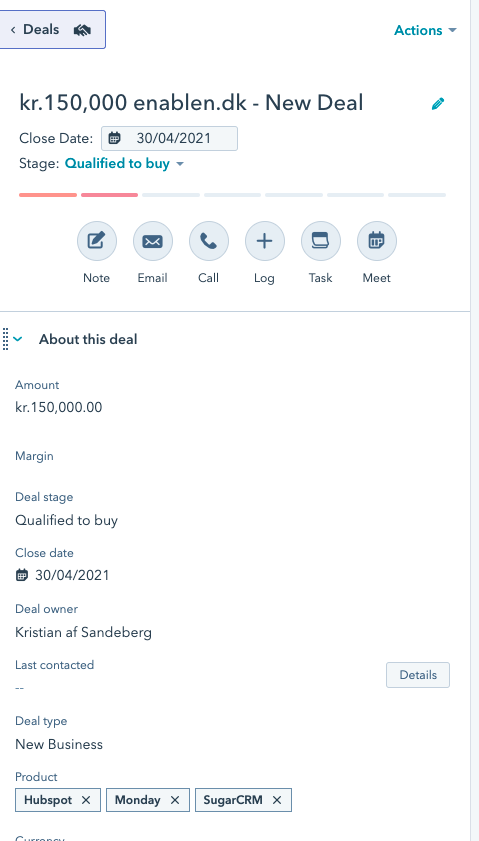 Within monday.com, you can set up multiple processes for your delivery stage, helping you manage your projects and save time. If you have won an opportunity for training, for example, your project phase can be tailored to your offering and be shared transparently with the customer/ third party guests. This way, the customer experience is improved because they can be involved with the entire process and see real-time updates.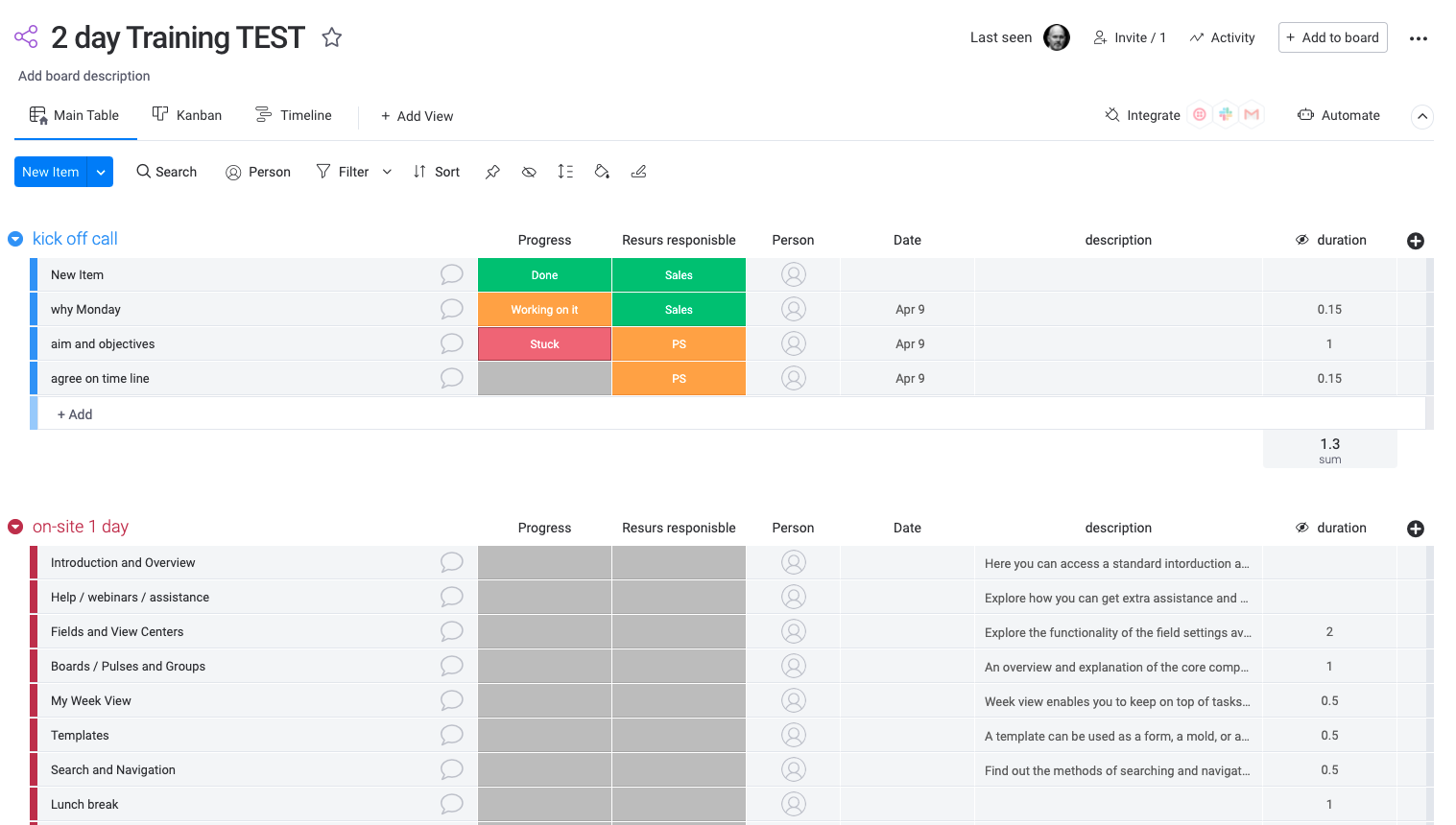 The integration allows organisations to manage accurate data even if different departments are using other systems. It also removes the possibility of human error because everything updates automatically, making it easy for your employees to access information. Having all of this information at the end of your fingertips means that your clients will always get the best customer experience. It also gives you the ability to collaborate on specific projects with your clients without giving them access to your full account, making it helpful in keeping track of their progress and yours.
We're here to help you improve your customer experience
You don't need to be a tech-savvy person to create a great customer experience. We're here to support you through the entire process, starting with CRM through to implementing monday.com and integrating it with your current systems. We have a team of experts in place that can help to guide your organisation into making the best decisions for you.
We want to help you align sales, marketing and services, which will result in stronger customer experiences. Start a monday.com free trial today.
Alternatively, you can fill out the form below for a free consultation with one of our experts.