Security Fencing Company Systemsikring AS Implements monday.com
Systemsikring AS, part of the Garda Sikring Group, is the most-trusted Norweigian security fencing company. With approximately 220 employees in the group, Systemsikring AS are leaders in the security of roads and railways, industrial facilities, buildings and structures, defence facilities, airports, ports, sports facilities, schools and private properties.
The company identified the need for a system that took care of all customer enquiries and could handle communication between clients and the correct team so, the choice naturally fell on monday.com.
Frank Hauge, CEO of Systemsikring AS says, "monday.com gives us a complete overview of all enquiries, who has spoken to which customer and when, as well as what has been agreed. The possibilities for using this software are endless, and the system is developing and coming out with new features faster than we can use them! 
The best thing about monday.com is its reliability; it never fails us, never shows error messages and never glitches or hiccups – it simply delivers. monday.com is so good that we quickly implemented it for daily use across the entire Garda Sikring Group.

"monday.com has given us a completely new overview and control of all sales that the organisation did not have before. During the implementation of monday.com, we needed support and help for development which we received from Enablen's Senior Consultant, Kristian af Sandeberg. He and his partners have been fantastic for us and guided us through the start-up process and construction of the system. We strongly recommend them when implementing monday.com."
About Enablen
Enaben helps with the entire process from discovery, strategy, scoping, and consulting, from the evaluation phase to implementation and daily operation. Enablen is a part of the enable.services family.
Read more at: Enablen.dk
For further information, please contact: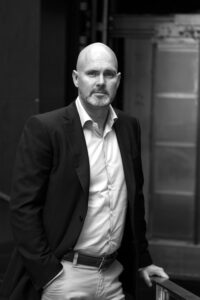 Kristian af Sandeberg
Senior Consultant & Partner
E: kas@enablen-consulting.com
M: +45 30 61 21 29